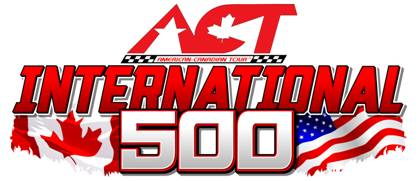 Waterbury, VT – As American Canadian Tour Late Model teams from across New England and Eastern Canada prepare for the biggest showdown of the summer at the International 500 at Airborne Speedway on Sat/Sun, July 20/21, another division prepares for battle: Airborne Speedway's own Ernie Tool's Modified division.
The Plattsburgh, NY Speedway's headline division, which consists of the thunderous 358 Modified cars, will pound the pavement for twin 50-lap events with the lowest point total taking the victory. The winner will take home a cool $3,000: the biggest purse of the Modified's season at Airborne. It will serve as a key mid-summer points race towards their 2013 championship hopes.

"It's a great time for me. ACT brings in its own set of fans and they get to see what we do for a change. I like any big race. The more laps the better," said former Modified Champion George Foley. "We want to win, but I don't worry about the pressure. That race is big enough that my kids might come though, and I really want to do well in front of my kids," he finished.
After gaining his first Airborne feature victory in 2012, Modified standout Kris Vernold is thrilled to be a part of such an event.
"I'm excited about the size of it. ACT brings in a big crowd, and obviously it's going to be huge exposure for us and for all of our sponsors," said Vernold. "The money is a big bonus too. $3,000 to win is the biggest purse we'll have all year. This is definitely the crown jewel of my schedule. It adds a little pressure for sure, but in this game, we always run with the mentality that you're running to win," he finished.
A full schedule has been released with practices times, tech times, and division qualifying and feature events. It can be found at www.acttour.com.
The Inaugural ACT International 500 will roll off on the weekend of July 20/21.
For additional information head to www.acttour.com, call the ACT Office at (802) 244-6963, or email us at media@acttour.com